Independently Owned & Operated
Servicing Western Sydney, Hawkesbury, Hills District, Northern Sydney, & Northern Beaches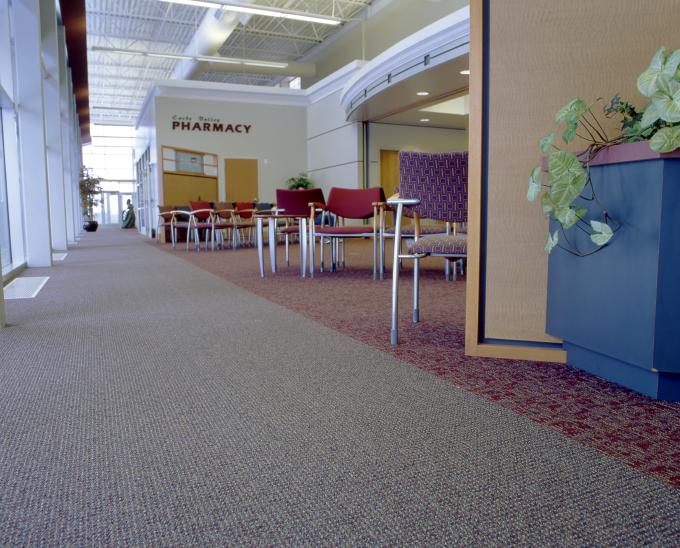 Commercial Carpet & Upholstery Cleaning Services
We understand the importance of making a good first impression as well as the importance of taking care of your investment. Carpets in commercial and industrial settings are required to look their best all the time and often subjected to heavy foot traffic, food & beverage spills, grease & much more. Regular carpet cleaning reduces build-up that can damage carpet fibers helping to prolong the life of your carpet. Chem-Dry's unique cleaning process gives carpets a powerful clean without the use of excessive water and carpets are dry in 1-2 hour. The process is ideal for the chemically sensitive and it won't leave a dirt attracting residue so carpets stay cleaner for longer.
As commercial specialists we offer a range of services including:
After hours and emergency service.
Development of property maintenance programs.
Protection, Sanitisation & Deodorising.
Anti-Allergen treatments.
After care retail products for in between cleans.
Free onsite quotations.
We vacuum for you!
Leather and upholstery cleaning including sofas, mattresses, cubicles + more.
Our technicians are trained, accredited & insured professionals each with over 25 years' experience within the Chem-Dry system. All of us at Chem-Dry Austyle strive to continually improve our performance in respect of health and safety requirements and are dedicated to best practise Workplace Health & Safety.
To ensure these requirements are achieved with discipline and consistency, and to create an environment of continual improvement, Chem-Dry Austyle is committed to its WH&S Management System that, as a minimum meets the requirements of the following nationally recognised standards:
AS/NZS 4801:2001 – Occupational Health & Safety Management Systems.
AS/NZS 4804:2001 – Work, Health & Safety Management Systems.
AS/NZS 31000:2009 – Risk Management.
AS/NZS ISO 9001: 2015, Quality Management Systems – Requirements.
AS/NZS ISO 14001: 2015 – Environmental Management Systems.
Insurance Details
Public Liability
Imar – QBE Insurance (Australia) Limited
Policy No: 14113D3826BPK
Insured: $20 million
Call Us For A Quick Quote
 9894 9540